Main Application:
Two-dimensional Mixer is suitable for the mixing of dry, powder and granule materials for the pharmaceutical, chemical industries etc. Especially for mixing of materials with high moisture content and a wide particle size distribution.
Two Dimensional Mixer Equipment Working Principle:
The barrel of EYH two-Dimensional Mixer has two movements, one is the rotation of barrel, and another is motion with the swing frame. The mixed materials rotate and turnover in the barrel. With the two movements, the material can be mixed well in a short time.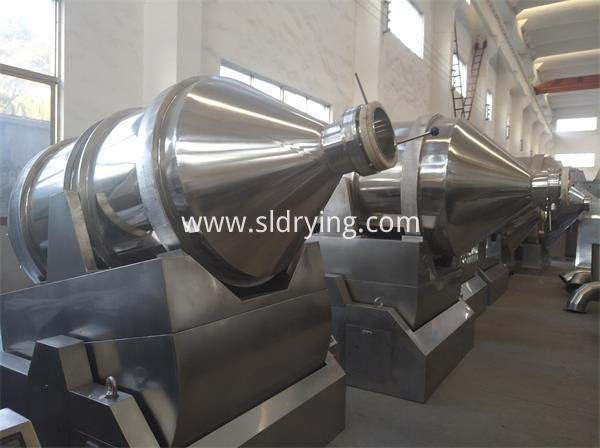 CHANGZHOU SULI DRYING EQUIPMENT CO.,LTD.specializing in the production of Mixing Dryer, Spray Dryer, Granulation Dryer ,Crushing Dryer, 3D Motion Mixer and V-shaped Mixer.